Calendar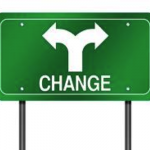 EDGY REDUX: TRANSITIONS
In 2014 after its 20th edition, the Edgy Women Festival is reborn as Edgy Redux: considerably condensed yet ever fierce and feminist. Co-directed by Miriam Ginestier and Andrea Rideout, this first edition of Edgy Redux will focus on the theme of transition via 3 events: All Nuit Long, Edgy Colloque, and the return of the immensely popular Edgy Challenge. In parallel, activist performance artist Susanna Cook will be teaching a writing workshop.
All Nuit Long / March 1st / FREE
Interactive photo-booth with our photographer Nikol Mikus and screening of short films, programmed by Dayna McLeod, in the office, during Nuit Blanche!
Dramatic Writing and Performance's workshop lead par Susana Cook @ Studio 303 / From March 3rd to March 7th / 9:30 a.m. to 3 p.m. How to write and compose for performance? During this workshop you will explore a range of writing methods and composition for performance, techniques of improvisation, drag, scene writing, and directing.
Open to artists of all disciplines, this workshop will stimulate your creativity and inspiration !
Edgy Colloque / March 8th / FREE
Open to all, Edgy Colloque features presentations, performative lectures and lively exchanges between artists, academics and activists in an unconventional setting: this year, a dance studio.
Le Défi Edgy @ Sala Rossa / March 9th / 10$-20$ sliding scale
Ingeniously hosted by Guizo LaNuit, the Défi Edgy invites eight artists to create and present short works around themes divulged to them only weeks earlier in the form of a gift bag containing a prop, a sound effect, a quote, a time limit and other guidelines.
Application deadline to particiapte is December 15th, 2013 (link to appels).