Calendar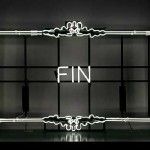 EDGY REDUX: THE END
After 23 years of undisciplined feminist performance, Edgy Women/Redux is on its way out as 2016 marks the FINAL edition of Edgy activities at Studio 303. A meditation on Edgy's 23-year history, this final offering looks back on the festivals' love of experimentation and thrill for emerging performance practices by guiding our audience through a 3-step grieving process in the form of visitation, famous last words, and digital interment.
All Nuit Long @ Studio 303 / February 27th 2016 / FREE
In keeping with mourning traditions of the funeral wake: come, stay up late and view the (Edgy) body (of work). For this open (video) casket, Miriam Ginestier curates a retrospective of Edgy Women videos while Sonja Zlatanova serves provocative dishes and a funereal cocktail to die for..
Cabaret Edgy: Famous Last Words @ Lion d'Or / March 5th 2016 / $10 – $20 sliding scale
Featuring the highly anticipated return of killer EmCees Nathalie Claude and Dayna Mcleod, this ultimate farewell edition of Cabaret Edgy offers a mix of six familiar and fresh faced feminist performers to guide you to the light at the end of the tunnel.
Wiki-Thon @ Studio 303 / March 12th 2016 / FREE
Edgy is dead; long live Edgy. This digital interment is a chance to archive Edgy's 23 year history online for posterity's sake while increasing the web-visibility of feminist interdisciplinary performance and the artists that have been featured in the festival over the years.