Calendar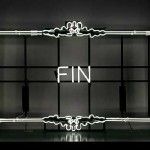 EDGY REDUX: THE END
2016 marks the 3rd and final edition of Edgy Redux, our ever fierce, feminist and considerably condensed incarnation of the Edgy Women Festival. In keeping with Edgy's 23-year history, our program is imbued with a love of experimentation and a thrill for emerging practices in performance that will spark conversation and mesmerize audiences. Programmed by Andrea Joy Rideout, this edition's 3 events will explore THE END as their theme, guiding our audience in saying goodbye to Edgy while opening the door to a fresh, new era of experimental interdisciplinary performance at Studio 303.
All Nuit Long @ Studio 303 / February 27th 2016 / FREE
On Nuit Blanche, help us celebrate the life … and death … of Edgy Women / Redux with beer, popcorn, and retrospective videos curated by Miriam Ginestier.
Edgy Challenge @ Lion d'Or / March 5th 2016 / 10$-20$ sliding scale
This cabaret event invites six artists to develop and present short stage works using themes, materials and elements revealed only 3 weeks in advance. Featuring long-time Edgy favourite Alexis O'Hara and Nathalie Claude (among many other special guests and surprises) we are thrilled to feature these vibrant experiments for Edgy's final hurrah.
Wiki-Thon @ Studio 303 / March 12th 2016 / FREE
Edgy is dead; long live Edgy. A campaign to improve the coverage of feminist art on Wikipedia and to encourage female editorship, this is a chance to archive Edgy's 23 year history for posterity's sake while increasing the web-visibility of feminist interdisciplinary performance and the artists that have been featured in the festival over the years.