Feel Invisible Things, anti-cool
Posted by Studio 303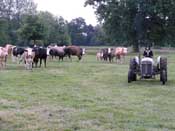 Teacher: anti-cool (Japan)
Dates: March 21-25 2011 (5 days) • Mon-Fri, 9:30am to 12:30pm
Location: Studio 303
Cost: $75 (Emploi-Québec)
We will go through a process in which participants can experience unexpected feelings and ways of thinking. Through various forms of interaction and communication, participants will be able to reflect and act upon the relationships between themselves as well as with their surroundings.
anti-cool is an interdisciplinary artist working primarily in performance and installation art. She was born in Kanagawa, Japan and has been performing internationally since 2000. Her work has been presented at the Battersea Arts Center (London, UK), National Review of Live Art (Glasgow), International Performance Festival (Odense, Denmark), Plattform Raum fur Kunst (Vienna), Singapore Art Museum (Singapore), CAFKA (Kitchener, Ontario) and Dare-Dare (Montreal).
---
Registration
Space is limited & reservations are recommended at 514.393.3771 or by email at
[email protected]
. A $20 deposit is required.
RQD members are eligible for a partial reimbursement for non Emploi-Quebec workshops.
For Emploi-Quebec subsidized workshops, please contact us for eligibility requirements.
We only accept cash or cheques.
You can either mail a cheque or come and pay at our office during business hours.
Reimbursement policy
- No reimbursement for the occasional missed class.
- Sickness/ injury: total reimbursement of missed classes, including the initial deposit if none of the classes has been followed.
- Scheduling conflict: partial reimbursement (non-applicable if there is a waiting list). We keep 20% of the total price as an administration fee.
- Planned absences: possibility of a special rate.
- Other situations: evaluated on a case per case basis.