ALL NUIT LONG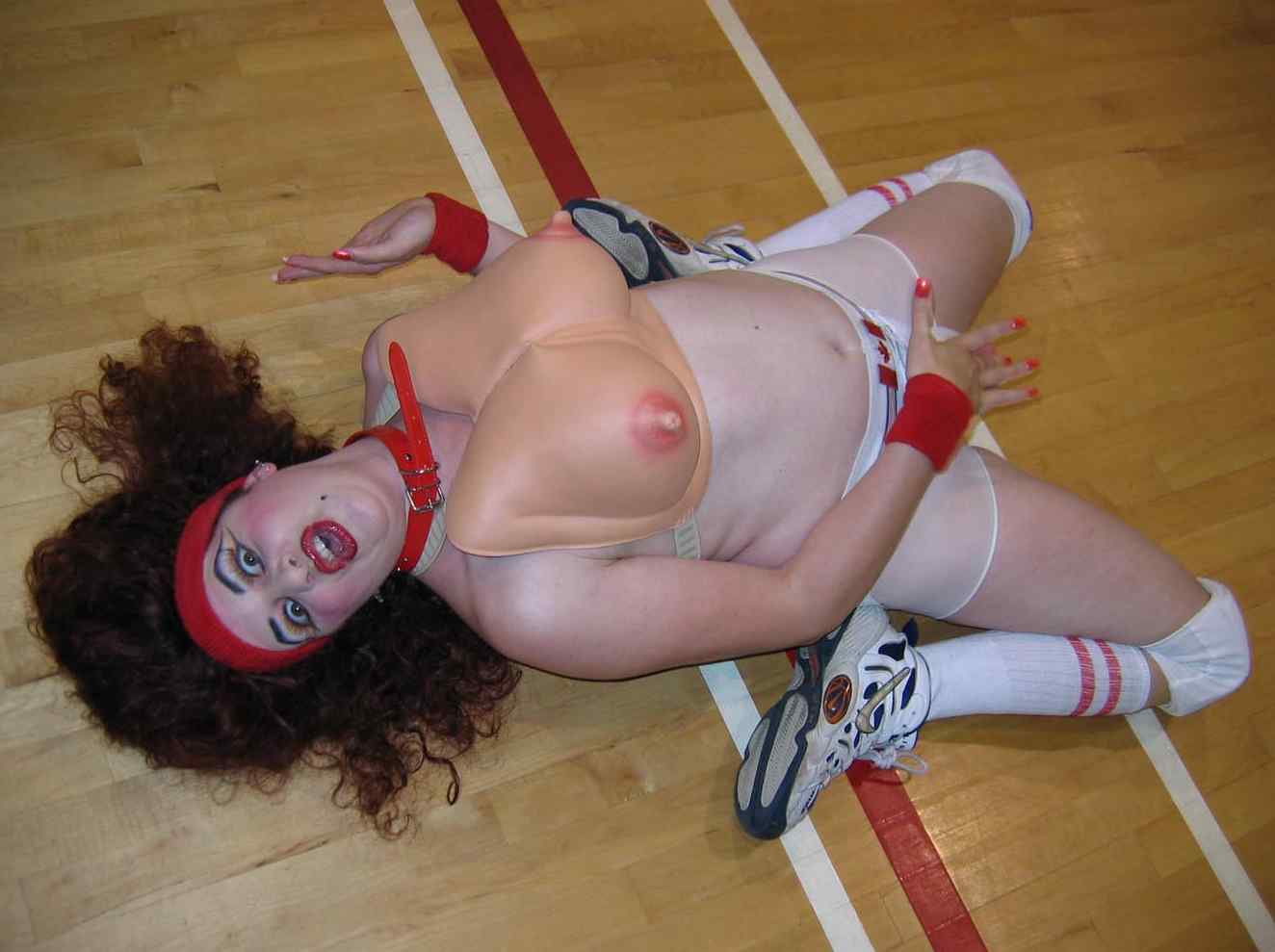 Saturday March 2nd - 9:00 p.m. - 3:00 a.m. @ Studio 303 - FREE!
This year, the Nuit Blanche will mark our festival's debut, with an interactive photo booth with photographer Nikol Mikus and a series of short films that explore both entertaining and critical stereotypes of athletics and sport. www.nikolmikus.com
In the office : Interactive photo booth with sports-themed costumes, booze and foosball!
In the Studio : bar and movies ALL NUIT LONG, curated by Andréann Cossette.
Three 30-40 minute programmes presented 3 times each, including shorts from the 2012 programming of our sister festival in France, Désordres.rencontresfeministes.over-blog.org
Film Schedule:
Programme 1: Sport and sexxx  at 9 p.m – 11 p.m – 1 a.m
Pleasure Zone - Dayna Mcload
Triple Axxxel – Lamathilde
Programme 2: Girls kick it  at 9:40 p.m – 11:40 p.m – 1:40 a.m
High Heels on Wheels - Donna Cassyd & Leslie Sloan
Hockey Dyke in CA - Lamathilde
Piton - André Guiomar
Programme 3: Corps poétiques  at 10:25 p.m – 12:25 p.m – 2:25 a.m
Unter der schönen Haut - Anna D. Ortuño / Les Filles Föllen
Extract from Corps de femme - Variation #1 – Mabel Octobre
Etrangère - Christophe Hermans
DAYNA MCLEOD * THE PLEASURE ZONE *
Through video and performance media, Montreal artist Dayna McLeod seeks to deconstruct and dissect common stereotypes around feminism, homophobia and gender through a healthy mix of irony, humour and sex toys. The Pleasure Zone is a criticism of the pornography industry, but structured as a basketball game. McLeod's work has been shown in Europe, North America, South America and Asia. daynarama.com
LAMATHILDE * TRIPLE AXXXEL + HOCKEY DYKE IN CANADA*
Hockey Dyke in Canada is funny testimony about the place of ice hockey in the life of two women and on the place of the women in ice hockey here, in Canada. The second film, Triple Axxxel : Quintessence du corps cliché is a work from Montreal-based, French-Canadian video artist and performer Lamathilde. After studying cinema and receiving his MA in linguistics, Lamathilde returned to her first loves: image and sound. Here, we are introduced to an unusual world of skating. www.lamathilde.com
MABEL OCTOBRE *CORPS DE FEMME* - VARIATION #1 (extract)
This movie is the result of a writing and video workshop done with artists and sporty women from all horizons. Inès de Luna, who presents the first sequence, Combats en règle, propose a sensitive parallel between bodies that struggle to open and live in a squat and bodies who dance for the pleasure of being.
CHRISTOPHE HERMANS / ETRANGERE
Sophie is alone. She shares its life between odd jobs and her move. To fill up this space, Sophie sculpts her body.
ANNA D. ORTUNO/ LES FILLES FOLLEN / UNTER DER SCHÖNEN HAUT
Unter der schönen Haut brings the concepts of soccer and dance within the framework of the movement, from the reference of FC Barcelona football team. Through observation and imitation, the movement no longer belongs to any of the two disciplines because it is out of context. Form, rhythm and musicality are the axes that allow to extract parallelism between the movements made by football players and original choreography built for two girl players: two dancers. The dancers plays and fights together until the last moment: the goal.
DONNA CASSYD & LESLIE SLOAN / HIGH HEELS ON WHEELS
They were fast and fireless. Ice skaters of roller-derby recollect the role that played their favorite sports for their coming-out and their wish to have a ball.
ANDRÉ GUIOMAR / PITON
"In boxing, the duality between the violence of a confrontation and moving human body in perfect harmony with the mind makes a fight look like a choreographed dance. In this Black and White documentary about the boxer Juliana Rocha, known as Python, it is intended to demonstrate the prospect of a violent sport practiced by a women boxer. Through interviews with the coach and the father we tell her story and motivations. Following one of the matches, we document the magnitude of a sport practiced by woman, in its fullness".
Photo : copyright Dayna McLeod / The Pleasure Zone